When you're shopping for Fostoria Glass Collectibles for yourself or giving as a gift, one of the best places to search for such treasures is a store that sells estate items. Going to estate sales is another way to find unusual and potentially rare gift items. If you love vintage glass, the Fostoria Company produced some of the most beautiful glassware of its time.
Fostoria Glass Collectibles
Fostoria has been creating their elegant glassware since 1887 when they started their operation in Ohio with blown, pressed, and hand-molded glass. The company was in operation for almost 100 years, with the earliest pieces being wheel cut or hand etched with needles. American Fostoria was the most successful pattern ever produced by the company.
Characteristics of the American Glass Pattern
There's some confusion among beginning collectors over the authenticity of pieces that are reputed to be American Fostoria. Lancaster Colony purchased Fostoria and started production on a pattern similar to the American design. Lancaster's pattern is named American Whitehall. A glass company in Indiana produced the Whitehall design during the 1960s. The Indiana Glass isn't the same quality as the original Fostoria. The shapes and angles of the glass are somewhat different, and a novice may not be able to tell the difference.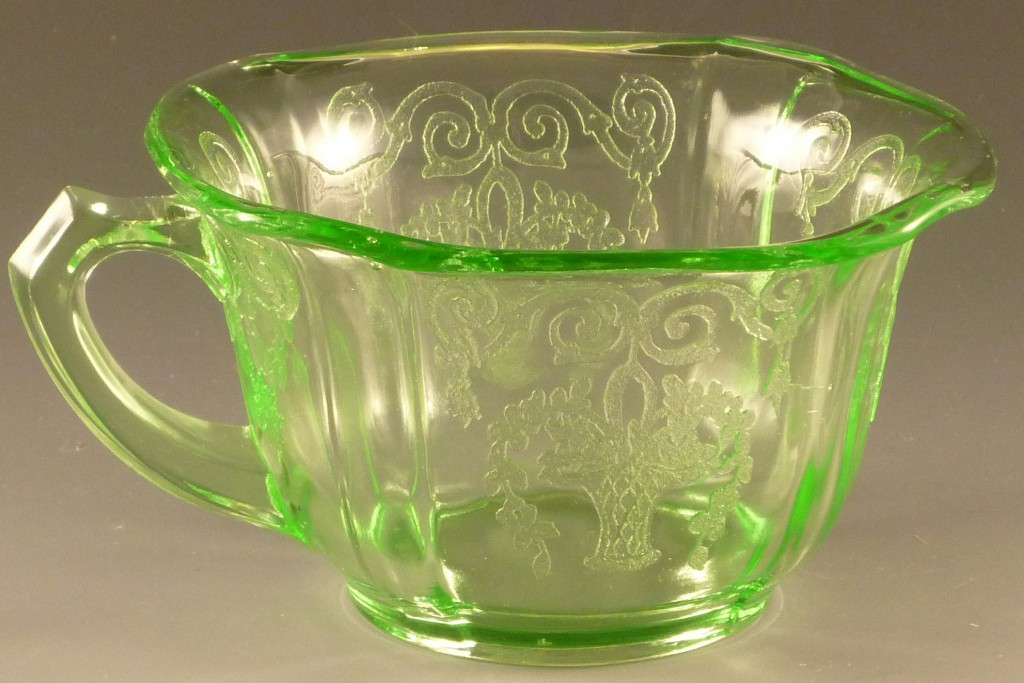 Purchasing Fostoria At Estate Sales
Vintage patterns including Romance, Versailles, June, and Chintz were listed on bridal registries for many years and are often sold at estate sales. In addition to the famous clear glassware created by Fostoria, some pieces were designed in shades of pink, yellow, or green. Select designs were decorated with gold or ruby bands for a distinctive touch. Since there weren't as many of these pieces, the list price is higher than the clear glass.

Choosing Collectible Pieces
Some collectors choose pieces such as candlesticks, glasses, or vases to collect, while others choose certain patterns or colors. If the American pattern or another of the more well-known patterns is what you love, you can collect hundreds of pieces. Fostoria glass has distinctive characteristics including a fire polished finish and three seams from the mold. The Whitehall glass has two seams. The clarity of Fostoria is more pronounced than Depression Glass, which was cheaper to produce.
When a piece is held up to the light if it's transparent, it's Fostoria. Learn about the characteristics of the authentic glass to keep from spending a lot of money on a piece that may be a cheap imitation. A professional who offers estate sale services can determine the authenticity of the glass.
Photo Source: Depression Elegant Glass
Prestige Estate Services
2201 Kipling Street, Suite 101
Lakewood, CO 80215
303-479-4970